Miky® is a manifold for hydraulic and heating systems with outflows interaxis 36mm threaded UNI ISO228 &frac12"G x Ø16 (internal) and hydraulic flow control with 35° Skewed Valve according to D.M.174 .

Miky® is characterized by a quick-mount system patented by Rinaldi & Pettinaroli® to retain compatibility with all UNI ISO228 manifold and hydraulic components on the market today.

The system consists of a revolving cap/nut that, being free to rotate independently from the main body, allows a perfect alignment in cassette and appears to be easy and quick mounting/dismounting.



Moreover, the choice of hydraulic-keep guaranteed by a gasket in special high temperature resistant rubber, making obsolete the application of other materials such as Teflon, Hemp or Sealant Past.
The gasket is an integral part of the system and is placed internal of the cap / nut but that is easily replaceable in case of maintenance.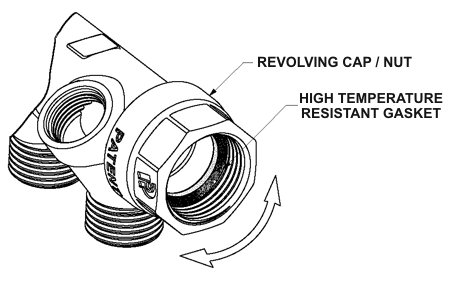 As described above leads to a significant savings of time and a consequent reduction in the cost of installation and maintenance.

Miky® is strictly 'Made in Italy' and is realized with 1st quality materials, which is why, and to ensure a safe product, was subjected to more tests as "Colpo d'Ariete" , "Hydraulics Static Leaktightness" and "Thermal Shock" at the most important institut of Tests, Measurements and Research of Verbano-Cusio-Ossola and accredited by TUV Rheinland.
Tests were overcome by Miky® despite well have been executed with parameters more stringent than those required by UNI EN 817 law.



Even the appearance of Miky® has not been neglected: in fact it comes with chrome finish, with protective caps for all fillets and silver-satin handwheels with a new design.
The handwheels, complete with alluminium discs showing the names of health, environment and type of water, hot (red) or cold (blue) facilitate the installer in subsequent maintenance or repairs.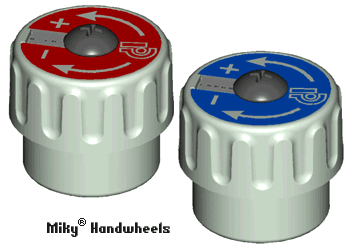 ---